Our Team
Our team is a diverse group of individuals that bring expertise from the intersection of investing, financial technology, and operational strategy.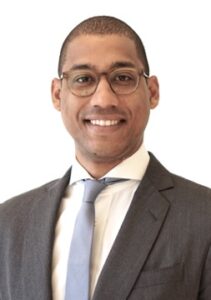 ERIC TAYLOR
FOUNDER, CEO & CIO
Eric Taylor is the Founder, CEO and CIO of Trident and oversees all day to day operations. He also leads the firm's Investment Committee and makes final decisions on all additions to the portfolio. Mr. Taylor began his career at Goldman Sachs, where he spent four years in the Special Situations Group, focused primarily on lower and middle market companies. After Goldman and prior to Trident, Mr. Taylor was a Portfolio Manager (credit) and Originator (equity) at Brightwood Capital, a lower-middle market asset manager that invests debt and equity primarily in companies with $5 million to $75 million of EBITDA. Mr. Taylor holds an AB from Harvard University with Honors and is a CFA Charterholder.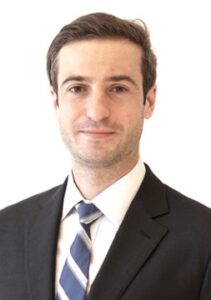 NICHOLAS WOOD
CO-FOUNDER, CTO
Nicholas Wood is the co-founder and head of technology at Trident.  Prior to Trident, Mr. Wood was a product lead at Addepar. Addepar provides software to family offices and wealth advisories that service ultra-high net worth clients.  Addepar aggregates portfolio data from custodian banks and other sources, allowing teams to analyze and report on portfolios they manage on demand.  While at Addepar, Mr. Wood led the team developing features and products for core product functionality around portfolio analysis, reporting and financial analytics.  During that time, Addepar expanded to over $1 trillion in assets being managed on its platform.  Prior to Addepar, Mr. Wood was a business designer at IDEO and a product manager at Amazon. Mr. Wood holds an MBA from Harvard Business School and Masters and Bachelors of Engineering from the University of Toronto.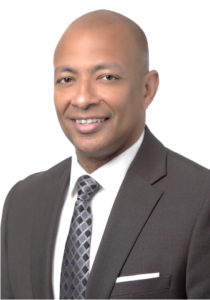 ARON BETRU
CHIEF STRATEGIC OFFICER & COO
Aron Betru is the Chief Strategic Officer and Chief Operating Officer at Trident. Joining Trident in Summer 2021, Mr. Betru is responsible for social impact initiatives for Trident and portfolio companies, key strategic partnerships, and leads fundraising efforts. Mr. Betru is also a member of Trident's Investment Committee. Mr. Betru has more than 20 years of financial sector, strategic consulting, and social impact experience. Prior to Trident, Mr. Betru was the Managing Director of the Milken Institute's Center for Financial Markets, leading a financial markets public policy team with a focus on financial innovations for social good. Mr. Betru was a member of the steering group for the Blended Finance TaskForce launched by the Business & Sustainable Development Commission as well as Co-Chaired the Partnership for Lending in Underserved Markets, a joint initiative with the U.S. Small Business Administration. Prior to the Milken Institute, Mr. Betru was the Co-Founder and Chief Executive Officer at Financing For Development, specializing in innovative financing solutions for international development. Mr. Betru's extensive experience includes economic development roles at the United Nations Foundation, TechnoServe and Dalberg Global Development Advisors as well as private sector experience at McKinsey & Co. and Goldman Sachs. Mr. Betru is a member of Board of Directors for Calvert Impact Capital, National Bankers Community Alliance, FHI360, African Leaders Malaria Alliance, and FHI Foundation, as well as an Senior Advisor to Milken Institute, Financial Health Network, and Wells Fargo MDI Investment Committee. He holds an MBA from Columbia University, an MA from Johns Hopkins SAIS, and a BA in Economics and International Studies from Northwestern University.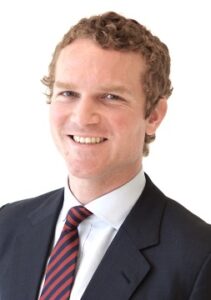 CHRISTIAN BJELLAND
HEAD OF BUSINESS DEVELOPMENT
Christian Bjelland is part of the founding team and head of business development of Trident. Prior to Trident, Mr. Bjelland founded New York-based real estate technology platform Hello Alfred. At Hello Alfred, Mr. Bjelland led all growth efforts for four years. As head of growth, he led business development, marketing, press and sales. He was involved in fundraising efforts and grew the business from the original three founders to more than 100 employees across the United States. Previously, Mr. Bjelland was in the Power, Energy and Infrastructure Investment Banking group at Lazard in New York, where he worked on mergers and acquisitions as well as restructuring transactions. Mr. Bjelland holds an AB from Harvard College and an MBA from Harvard Business School.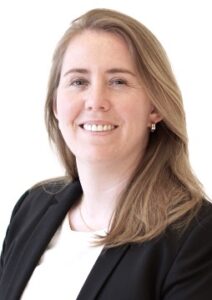 ALEXIS RATHBORNE
MANAGING DIRECTOR, INVESTMENTS
Alexis Rathborne is a Managing Director of Investments at Trident. Since joining Trident in 2019, Ms. Rathborne has been instrumental to executing Trident's investment thesis. Prior to Trident, Ms. Rathborne led direct investing at Clear River, a single-family office in New York City, with a focus on restaurant investments. At Clear River, in addition to investments, Ms. Rathborne ran strategy implementation and oversaw operational overhauls at the portfolio company level. Ms. Rathborne successfully built the largest franchisee in the northeast of a publicly traded QSR company. Previously, she was an investment banker at KeyBanc Capital Markets covering middle market consumer companies, with a specific focus on retail, apparel and personal care. Prior to Keybanc, Ms. Rathborne was an Associate at Four River Holdings, an investment firm focused on buying and building companies in frontier markets. Before business school, Ms. Rathborne worked in agribusiness in East Africa expanding commercial farms and was a strategy consultant at The World Bank. Ms. Rathborne holds an AB from Harvard College and an MBA from Columbia Business School.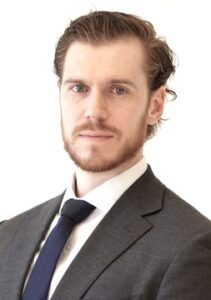 JEFF TAYLOR
DIRECTOR, INVESTMENTS
Jeff Taylor is a Director of Investments at Trident. Prior to joining Trident in 2017, Mr. Taylor was an Associate at Brightwood Capital. Prior to joining Brightwood, Mr. Taylor was an Associate in CIT's healthcare leveraged finance group, where he focused on underwriting LBOs in the middle market healthcare space. Mr. Taylor holds a BS in Finance and an BA in Economics from Boston University.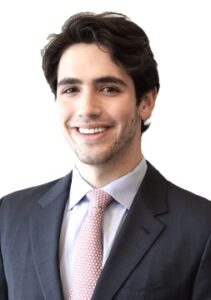 BENJAMIN ROSENBAUM
SENIOR ASSOCIATE, INVESTMENTS
Ben Rosenbaum is a Senior Associate on the Investments Team at Trident, joining in 2019. Prior to joining Trident, Mr. Rosenbaum was an Analyst at Vista Equity Partners in Chicago, where he invested across the capital structure in software, data, and technology-enabled businesses. Mr. Rosenbaum holds a BA in Philosophy, Politics & Economics from the University of Pennsylvania.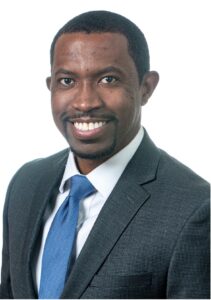 CHUCK REDMOND
DIRECTOR, STRATEGY
Chuck Redmond is a Director of Strategy at Trident. Prior to Trident, Mr. Redmond was the Vice President of Finance and Operations at Venture Philanthropy Partners (VPP), a philanthropic investment organization building capacity of youth-serving nonprofits in the Washington DC area. Before VPP, Mr. Redmond was a Strategist at the Cystic Fibrosis Foundation, a venture philanthropy organization focused on rare disease research and drug development, where he built their long-term financial model framing resource allocation against mission-related outcomes. Prior to his time in venture philanthropy, Mr. Redmond worked as a consultant at McKinsey & Company. Mr. Redmond holds a bachelors from the University of South Carolina and a JD from Harvard Law School.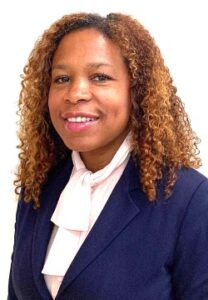 MARLIN REYES
DIRECTOR OF FINANCE
Marlin Reyes is the Director of Finance for Trident. At Trident, Marlin manages all aspects of the finance team overseeing reporting, compliance, treasury, and financial statements preparation. Prior to joining Trident, Marlin held positions with various asset management institutions with financial oversight roles. The most recent position was at a family office overseeing all financial reporting, valuation, and compliance responsibility of a multi-billion dollar private equity and real estate portfolio. Previously, Marlin served as Vice President of Investor Relations for a global macro fund, Vice President of fund accounting for a credit and private equity fund for Cowen Inc., as well as Operations and Controller positions for several hedge funds and closed-end funds. Marlin started her career at Pricewaterhousecoopers. Marlin graduated Magna Cum Laude from Bernard M. Baruch and is a Certified Public Accountant registered in New York and a CFA charter holder.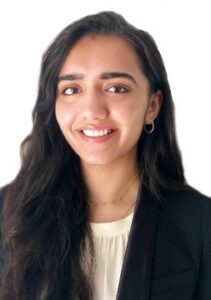 RAGINI CHAWLA
ASSOCIATE, STRATEGY
Ragini Chawla is an Associate of Strategy at Trident, joining in 2021. Prior to joining Trident, Ms. Chawla was an Associate at the Milken Institute's Center for Financial Markets in Washington DC, where she developed and facilitated implementation of strategies for the Institute's Access to Capital program, specifically around strategic, innovative financing nationally and internationally. Ms. Chawla holds a BA in Economics and International Relations from New York University.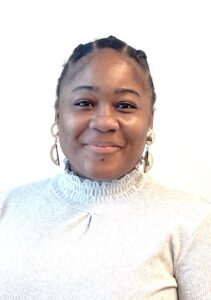 SHANA WILLIAMS
EXECUTIVE ASSISTANT

Our Advisory Board
The Advisory Board provides strategic assistance, advice and connections to resources to assist the Trident team.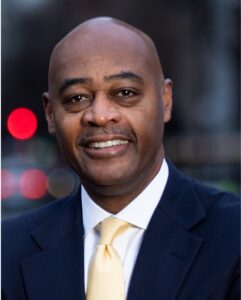 RAYMOND McGUIRE
FORMER VICE CHAIRMAN, CITI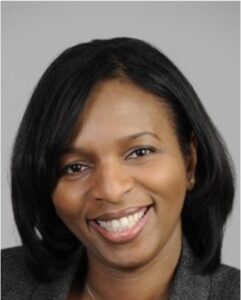 TAMEKA ALSOP
MANAGING DIRECTOR & CHIEF OF STAFF TO THE CEO, MOODY'S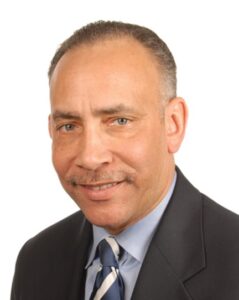 SHELLEY STEWART, JR.
CHAIRMAN, BILLION DOLLAR ROUNDTABLE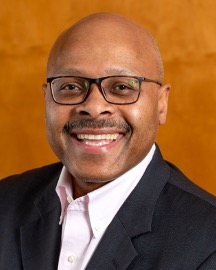 MAURICE JONES
CEO, ONETEN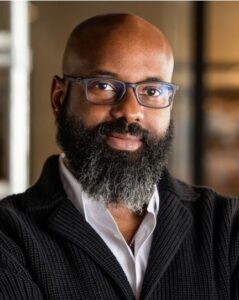 Richelieu Dennis
CEO and Executive Chairman, Essence Ventures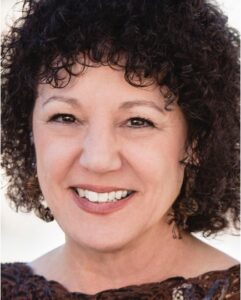 FREADA KAPOR KLEIN
FOUNDING PARTNER, KAPOR CAPITAL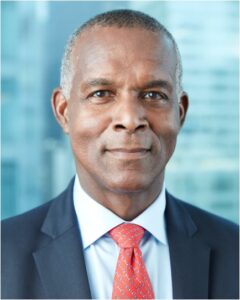 CLARENCE OTIS
LEAD DIRECTOR, VERIZON & FORMER CEO, DARDEN RESTAURANTS
Interested in joining the team?
We are always looking to expand our team.  If you have a background in private equity investment or building financial technology and engineering please reach out to us here.
Join Us